Five people were being evaluated by paramedics Thursday after surviving a civilian helicopter crash near Pearl Harbor in Hawaii, the U.S. Coast Guard said.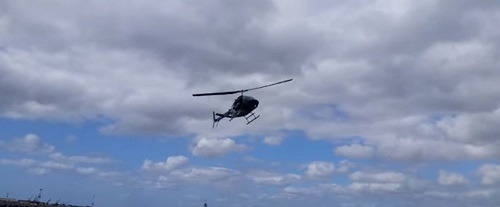 "All five personnel safely ashore and being assessed for medical concerns," the agency's Hawaii Pacific headquarters said in a tweet.
The crash took place near the U.S.S. Arizona Memorial at about 10:30 a.m. Hawaii time, the Honolulu Star Advertiser reported.
The Joint Base Pearl Harbor Hickham responded, the Coast Guard said.
The five-seat 1979 Bell 206B rotorcraft is registered to Jeffrey Gebhard of Kailua, Hawaii, according to the Flight Aware website.
Gebhard is owner of Genesis Helicopters, a company he founded in 1999.
Source: Five safe after helicopter crash in Hawaii