CAPE CANAVERAL, FLORIDA, November 16, 2016 — Rocket/Payload: A United Launch Alliance Atlas V 541 configuration rocket will launch the Geostationary Operational Environmental Satellite-R (GOES-R) mission for the National Oceanic and Atmospheric Administration and NASA.
Date/Site/Launch Time:
Saturday, Nov. 19, 2016, from Space Launch Complex (SLC)-41 at Cape Canaveral Air Force Station, Florida. The one-hour launch window opens at 5:42 p.m. EST.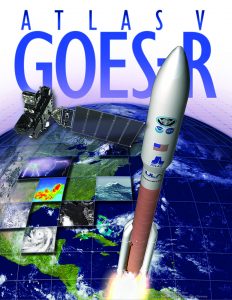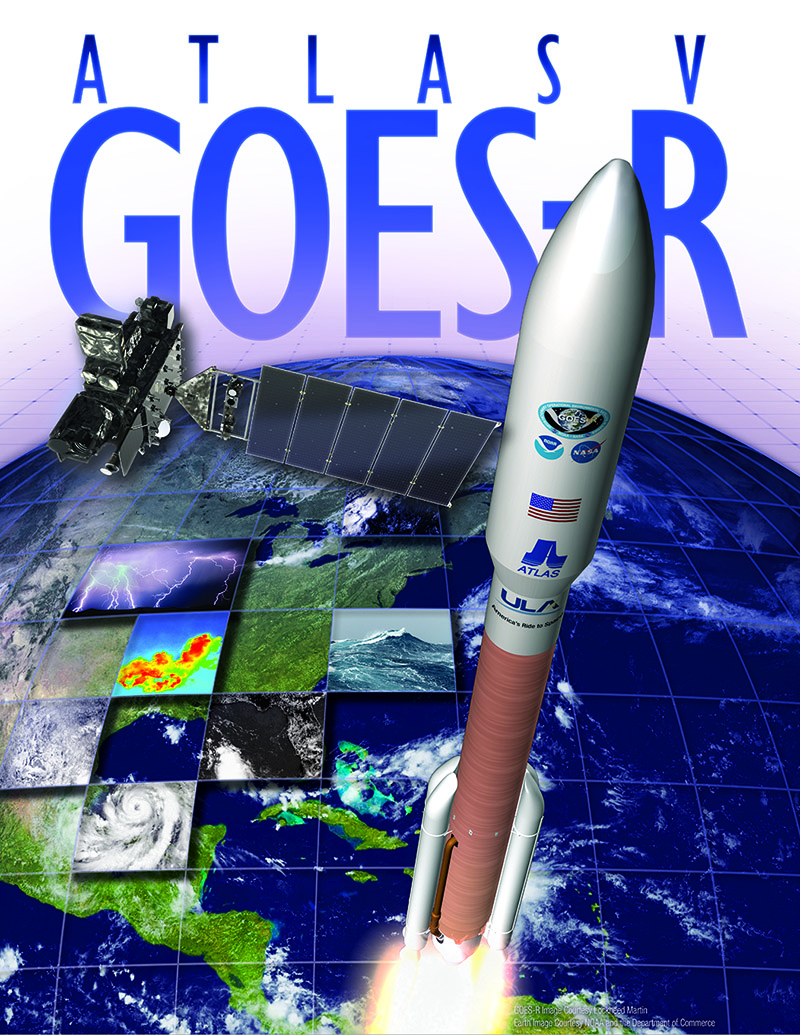 Launch Notes: ULA and our heritage rockets have launched all of the operational GOES satellites. GOES-R marks the fourth Atlas V to launch in the 541 configuration, the first of which was the rocket that launched NASA's Curiosity rover to Mars in 2011.
Mission Description: GOES-R is the first of four satellites to be launched for NOAA in a new and advanced series of spacecraft. Once in geostationary orbit, it will be known as GOES-16. Compared with today's geostationary satellites, GOES-R will scan the Earth five times faster at four times image resolution and triple the number of channels scientists can tap into to observe global weather and climate. GOES-R will support short-term forecasts and severe storm watches and warnings, maritime forecasts, seasonal predictions, drought outlooks and space weather predictions. The satellite also will improve hurricane tracking and intensity forecasts, increase thunderstorm and tornado warning lead time, improve aviation flight route planning, and provide data for long-term climate variability studies.
In addition to weather forecasting, GOES-R carries a transponder to detect distress signals from emergency beacons on aircraft, boats/ships and carried by individuals as part of the Search and Rescue Satellite Aided Tracking (SARSAT) system.
Launch Updates: To keep up to speed with updates to the launch countdown, dial the ULA launch hotline at 1-877-852-4321 or join the conversation at www.facebook.com/ulalaunch, twitter.com/ulalaunch and instagram.com/ulalaunch. Hashtags #GOESR and #AtlasV.
Atlas V GOES-R Mission Overview
Go Atlas! Go Centaur! Go GOES-R!